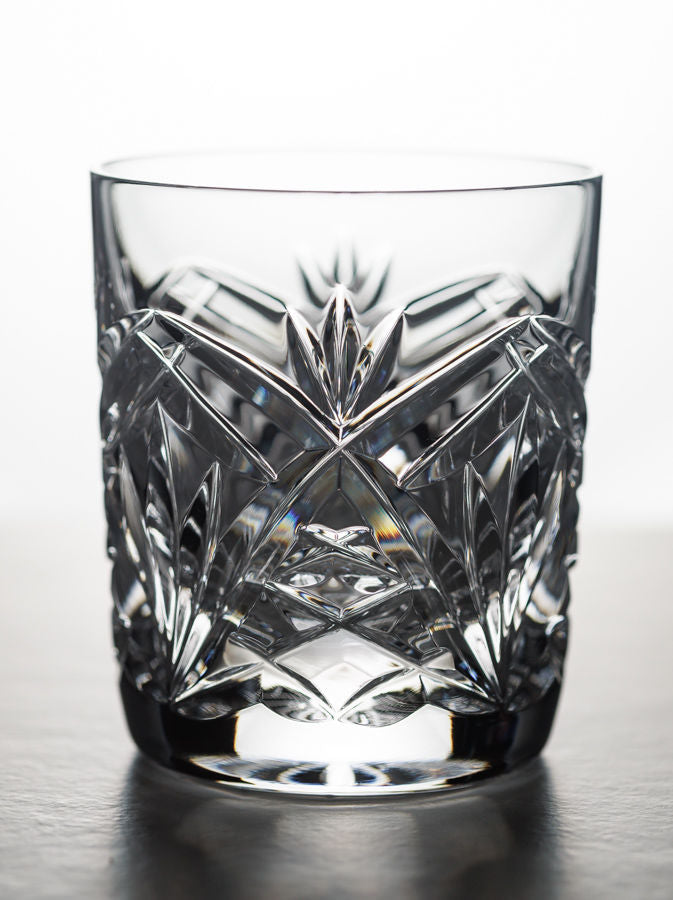 The Kinsale Pineapple Pattern range is very much admired by lovers of quality crystal & collectors worldwide. You will greatly appreciate the quality and difference with our deep cut style with these pieces. Not only does the intricate pineapple pattern cut on this stemware look stunning, it feels good too. The crisp, sharp edges that characterise our style gives you the feeling that what you are holding is quality. If you are already in possession of some of our Kinsale Pineapple Pattern stemware, you know exactly what we are talking about.
When Gerry left Waterford and founded Kinsale Crystal in 1992, the pineapple pattern was his inaugural design. The pineapple is the international symbol of hospitality and welcome. The story goes that oong ago in the Pacific Islands, when the husband returned from being at sea, the wife would leave a pineapple at the door to let everyone know her husband was home and that there was plenty of fish to go around. Legend also has it that she intended it as a warning to her secret lover not to call...
All of our products are mouth-blown, hand-cut (90° angle), have high lead content (33%) and are 100% Irish.
Please note -  product sizes may vary slightly due to the nature of mouthblown handmade crystal.
We can do small personalised engravings, ie. initials and dates, on the bottom of these pieces. You can request this in the comment box on your order form.