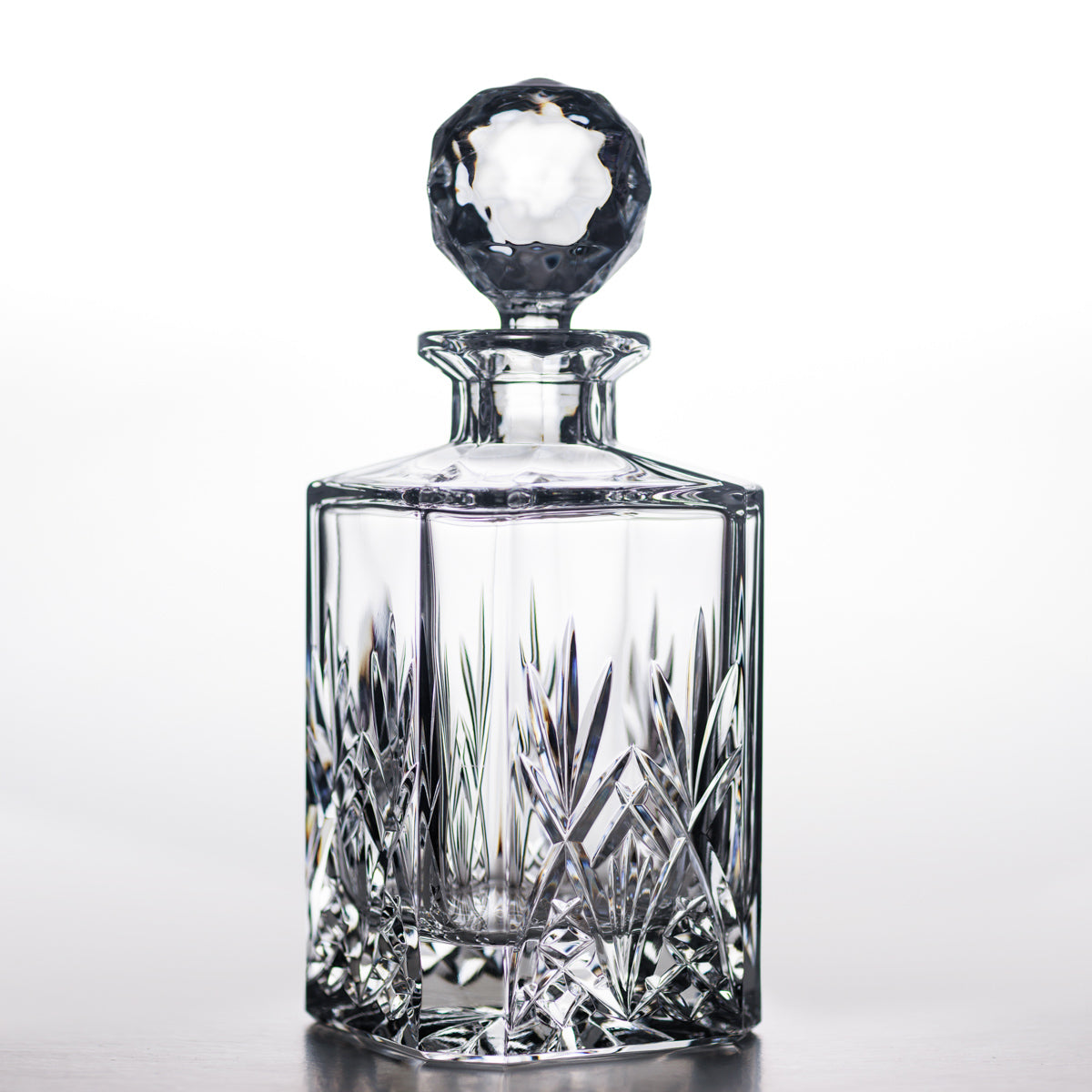 Kinsale Crystal decanters are cut in the signature Kinsale Crystal patterns of Pineapple and Harmony to match our stemware and tumbler collections. We also produce uncut or lightly cut versions due to popular demand.
A decanter is always a well received gift, either on its own or with some stemware. See our Decanter Sets page for some combinations. Our popular whiskey decanter or our elegant wine decanter will look outstanding on your home or office bar or drinks cabinet.
Important information - lead containers:
During the late 1980s, all lead food and drink containers were tested and examined for lead seepage. The F.D.A. decided after examining lead crystal that not enough seepage occurred to warrant a ban. Instead they issued a warning against storing food or liquids for LONG periods of time in lead crystal (6 months or longer).