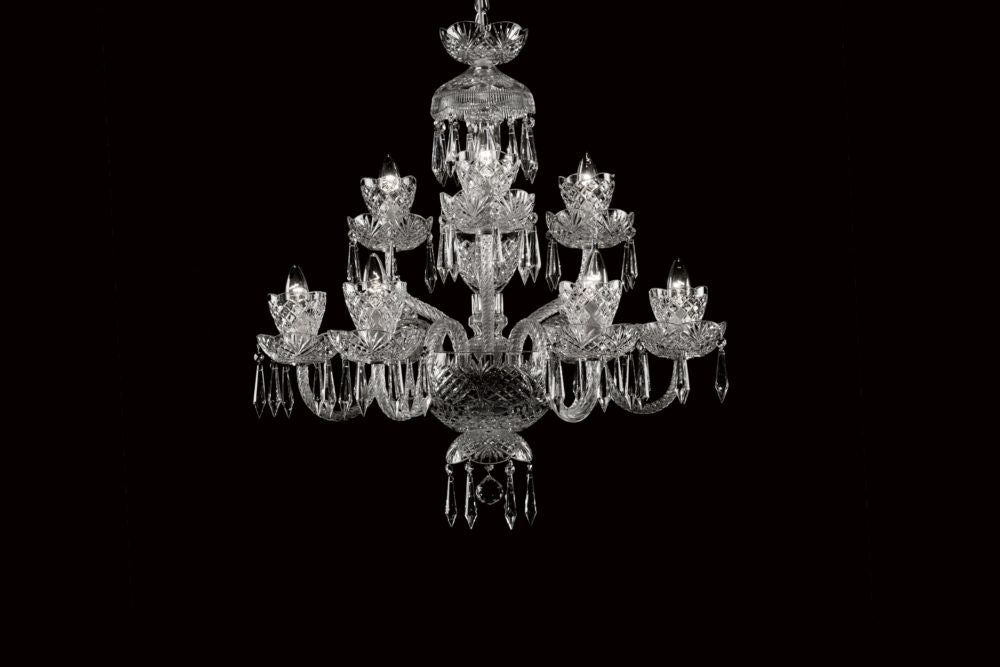 Kinsale Crystal chandeliers symbolise fine taste, style and elegance. Illuminate your home in timeless luxury with our choice of chandeliers. A perfect centrepiece for a cosy living room or an open stairwell, our range goes from two arm wall lights to a two-tiered, 12 arm full chandelier.
Unlike the rest of our range, the pieces for our chandeliers are blown slightly thinner and lighter to keep the overall weight lower. The intricate designs are sure to impress.
Your chandelier will be wired according to your country's voltage. Please allow 6-8 weeks for delivery.